Fluellen Theatre Company
Fluellen Theatre Company`s main body of work comprises of four major productions per year staged at Swansea Grand Theatre, its home venue.
All productions premiere in the Arts Wing Studio or, on occasions, the main auditorium. Most productions then tour venues in Wales and beyond.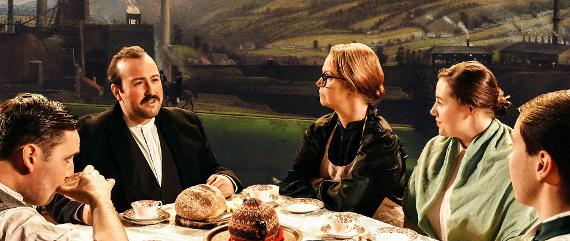 Although very much based in classical theatre (including a Shakespeare play every year), Fluellen has widened its scope with major productions of new plays such as Peter Read`s trilogy of Swansea City FC plays, (Toshack Or Me, To Hull And Back and Wemberlee Wemberlee), Francis Hardy`s plays Taffy Shakespeare, The Late Marilyn Monroe, The Other Jolson, Jane and Hitch, a specially commissioned adaptation of the Dylan Thomas screenplay Doctor And The Devils, the world premiere of Strike For A Kingdom by Diana Griffiths, the professional premiere of Philip Burton`s Granton Street (which received four nominations in the Wales Theatre Awards). There are plans to give the world premiere to Granton Street`s sequel, White Collar, in 2021.
Fluellen also produces monthly Lunchtime Theatre, in association with Swansea Grand Theatre, which features new short drama from mainly Wales-based writers. After opening in Swansea Grand, productions tour other venues in Wales. In over 120 production it has showcased such writers as Kate Bowman, Emily Darcy, Wendy Holborow, Alun Howell, Mark McNulty, Ron Meldon, Gary Owen, Peter Read, Kelsey Richards, Geoff Saunders, Jaye Swift, Derek Webb, Mike Witchell and Ray Williams.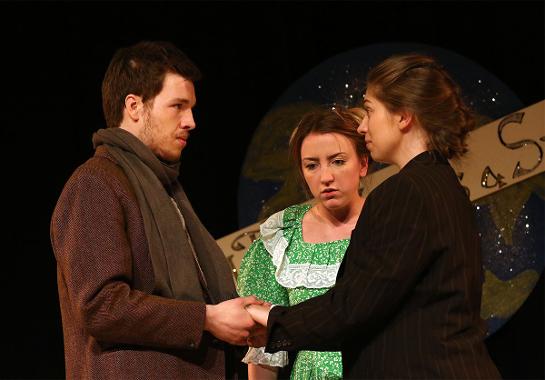 In 2016, to commemorate the 400th anniversary of William Shakespeare`s death, Fluellen produced an entire year of Shakespeare events. Four major plays (Richard III, As You Like It, Macbeth and The Tempest), four theme-related Lunchtime Theatre productions. One new world premiere, Leir & Co by Ron Meldon (based on King Lear) as well as several Shakespeare related talks and workshops.
In 2019, Fluellen visited the annual Bristol Shakespeare Festival for the first time with its production of Henry V.
Fluellen produces Theatre-In-Focus monthly throughout the year at the Swansea Grand in which Artistic Director Peter Richards talks about a major playwright`s life and work with performed excerpts from their work.
Fluellen produces, in association with the Dylan Thomas Centre, Dylan`s Swansea, a guided performance-based tour of Swansea city centre relating to the life and work of Dylan Thomas.
In addition to its theatre work, Fluellen works closely with schools and colleges in presenting workshops based on its productions and generic workshops based on Greek Theatre, Shakespeare and Brecht.