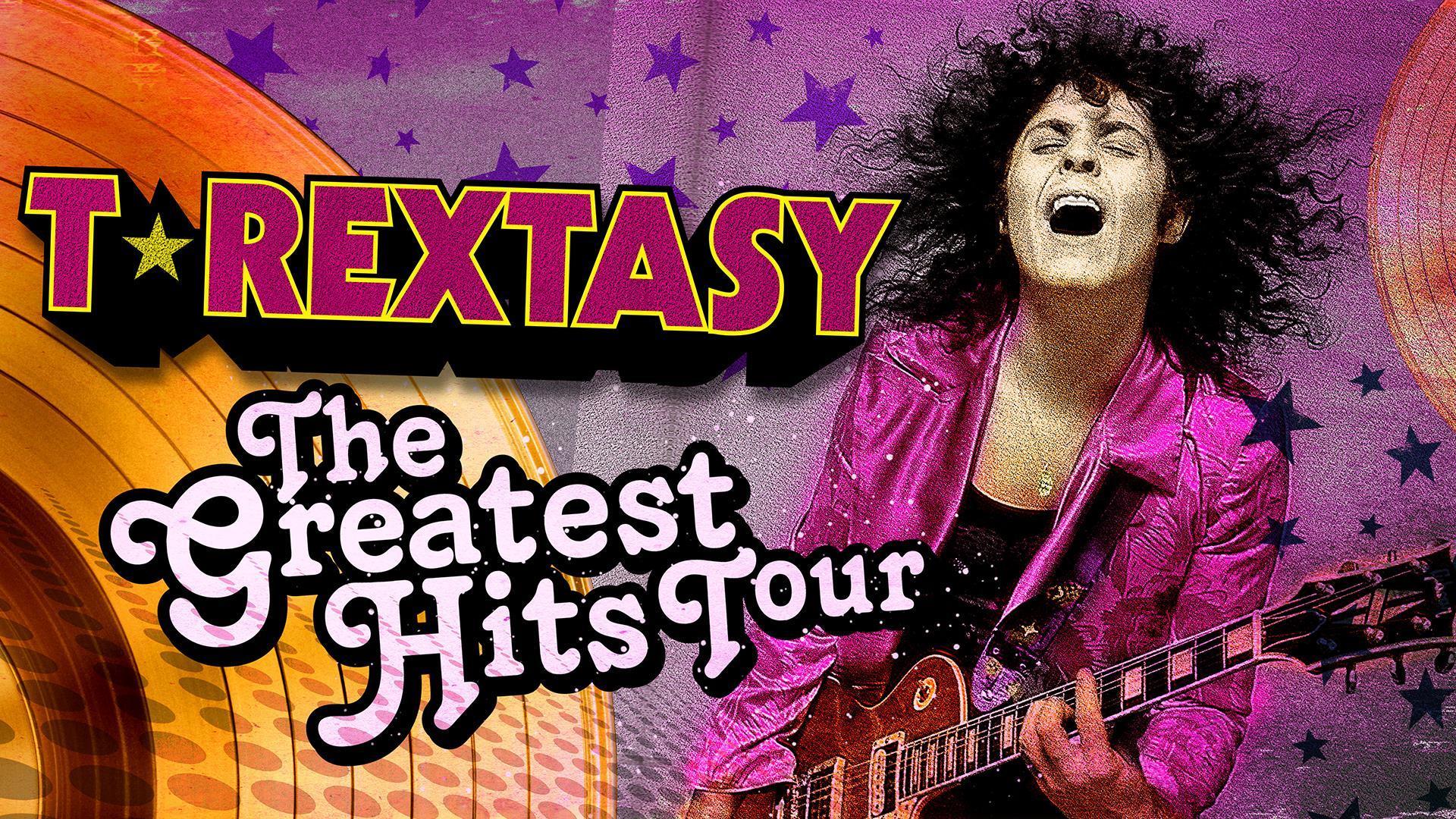 T Rextasy
Wednesday, 20 April 2022
Main Auditorium
Book now
The Greatest Hits Tour.

Marc Bolan, with his band T.Rex, was one of the most flamboyant and charismatic stars of the original glam rock era. With Bolan's special ingredient of Rock-a-Boogie songs, the band had a string of huge hits throughout the 1970s including Love to Boogie, Telegram Sam, Jeepster and 20th Century Boy.

T.Rextasy have now been performing around the world for over 20 years, a career that ironically out lives Marc's very own T.Rex. T.Rextasy is the only band endorsed and approved by Marc Bolan's family, estate, original ex-members of T.Rex, and Bolan's catalogue management. The band has been described by many as 'beyond the boundaries of tribute'.

Truly a rock'n'roll concert for all ages - If you would like to know exactly what a Marc Bolan concert was like in the 1970s, this show is for you!

T.Rextasy - awarded the accolade of 'The Best Live Tribute Band in the UK ' by BBC1 TV.
Important info
Time 7:30PM
Price £25.50
Choose a date
Date of the performance

Wednesday, 20 April 2022

Start time

7:30PM

Prices

£25.50 Buy now