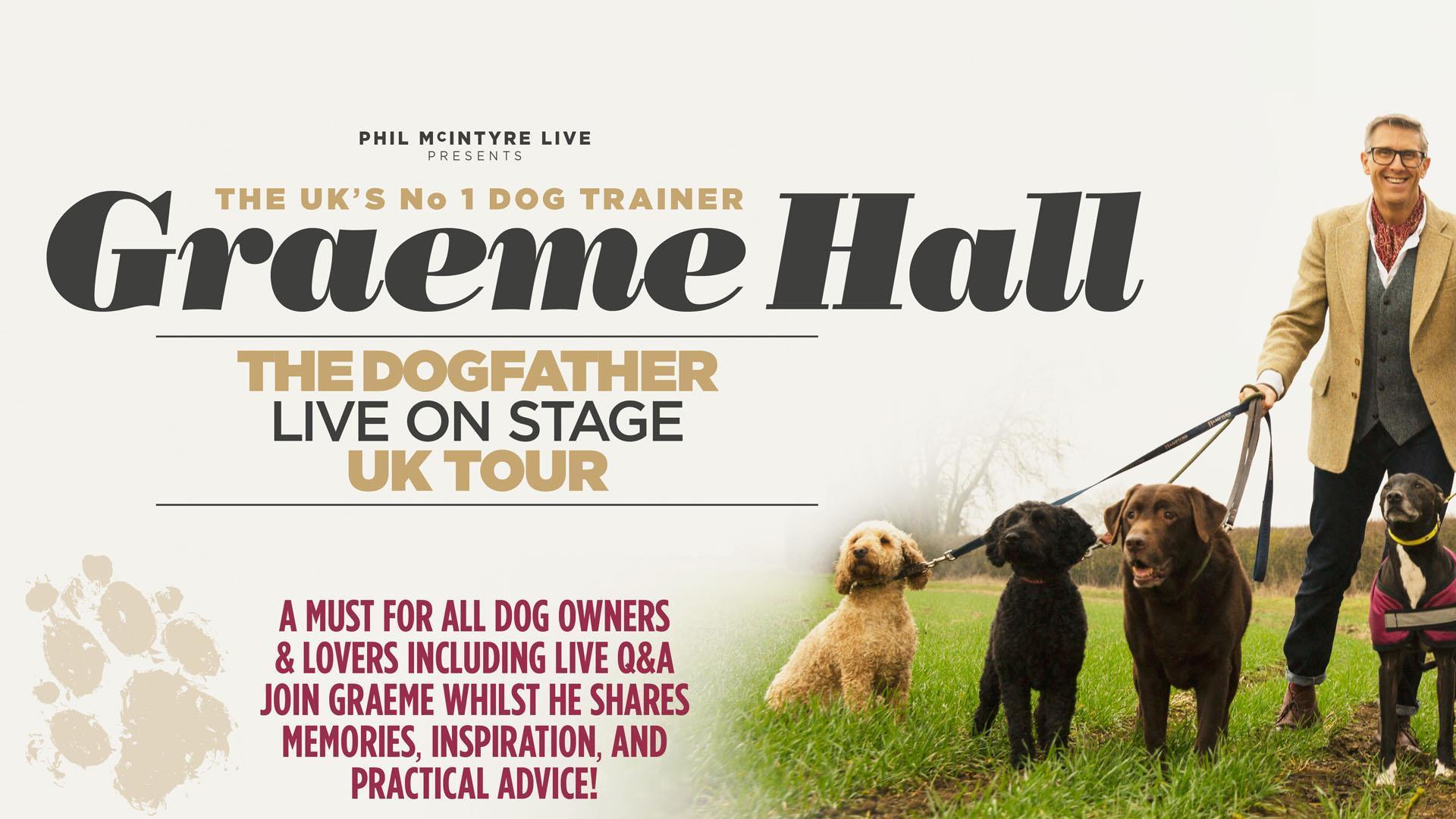 Graeme Hall The Dogfather Live
Tuesday, 7 June 2022
Main Auditorium
Book now
Live On Stage 2022.

The hugely popular and accomplished Graeme Hall (Channel 5's Dogs Behaving (very) Badly) is bringing his wisdom, charm and puppy prowess to Swansea Grand Theatre.

This specially crafted 90-minute show is full of tricks, memories, heart-warming surprises, and a Q&A session, all presented in an intimate and relaxed live setting.

Graeme Hall is a Master Dog Trainer with the Guild Of Dog Trainers. With more than 10 years' experience, a list of celebrity clients, and regular appearances on BBC Breakfast and ITV's This Morning, Hall has built a glowing reputation on providing quick but long-lasting fixes to almost any dog behavioural problem. Hall has one motto, 'any dog, any age, any problem' and now it's your turn to be inspired, benefit from his expertise, and get your pooch back on track and trained for life.
Important info
Time 7:30PM
Duration 90 minutes
Price £34.00 - £37.00
Choose a date
Date of the performance

Tuesday, 7 June 2022

Start time

7:30PM

Prices

£34.00 - £37.00 Book now