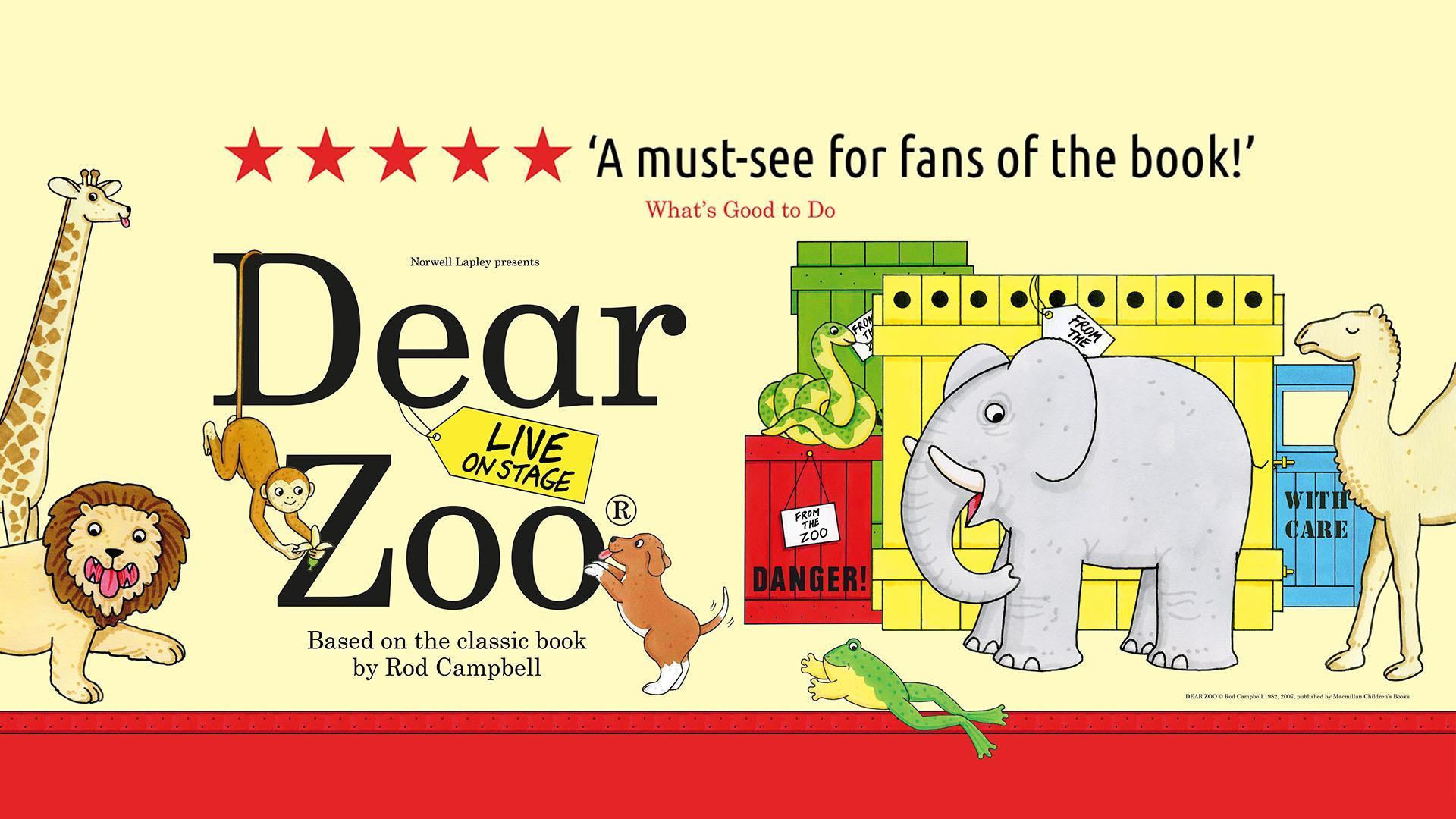 Dear Zoo
Tuesday, 23 April 2024
Main Auditorium
Book now
Dear Zoo the timeless children's classic book returns to the stage!
See our characters write to the Zoo. Who will be delivered? A cheeky monkey, a jumpy frog and of course a perfect puppy.
Help your children learn as the book leaps onto the stage and share a magical experience as the story unfolds with child-engaging puppets, music and lots of audience interaction.
Rod Campbell is the master of interactive storytelling and an expert in early learning for pre-schoolers. As a trusted household name, his books have stood the test of time and continue to be a staple addition to the family bookshelf and a popular choice for early years' teachers. The creator of more than 200 books for children, Rod Campbell's unique ability to be both fun and reassuring encourages children to discover and delight in the world around them.
Celebrating 35 years in 2017, the story of a child who writes to the zoo asking them to send a pet continues to delight each new generation of children as they lift the flaps in search of the perfect animal.
Important info
Time 2:00PM
Duration 55 minutes
Price £17.00
Choose a date
Date of the performance

Tuesday, 23 April 2024

Start time

2:00PM

Prices

£17.00 Book now